Wedding receptions
Everybody can organize their wedding reception somewhere in a wedding hall or in a wedding house. But maybe you'd rather oganize it in a four-star hotel?
Our hall accomodates tables for up to 120 people. Irrespective of the arrangement of tables you choose - horseshoe arrangement, round tables, or any other layout. There will still be plenty of room for the dance floor and some space for the band.
An unforgettable wedding reception
Should be a beautiful culmination of this unique day, the most important day of your lives: the Day of your Wedding. We know that. We know that on this day the Bride and Groom, their Parents, and the invited guests want to celebrate together that wonderful event, whose main characters are you: the Newly-weds.
We will be honored to oganize your wedding reception.
Prestiżowe miejsce
Prestiżowe miejsce udanych i niezapomnianych przyjęć weselnych to znacznie więcej niż sala czy 4 gwiazdki.
To także:
duże, wygodne, klimatyzowane pokoje dla gości weselnych - wszystkie z widokiem na jezioro,
duży, bezpieczny parking dla samochodów,
piękna porcelana i zastawa stołowa,
eleganckie obrusy, dyskretne, wysmakowane dekoracje,
sprawna, kompetentna i uśmiechnięta obsługa w nienagannych strojach
a przede wszystkim:
urozmaicone i świetnie przygotowane jedzenie przez cały czas trwania przyjęcia.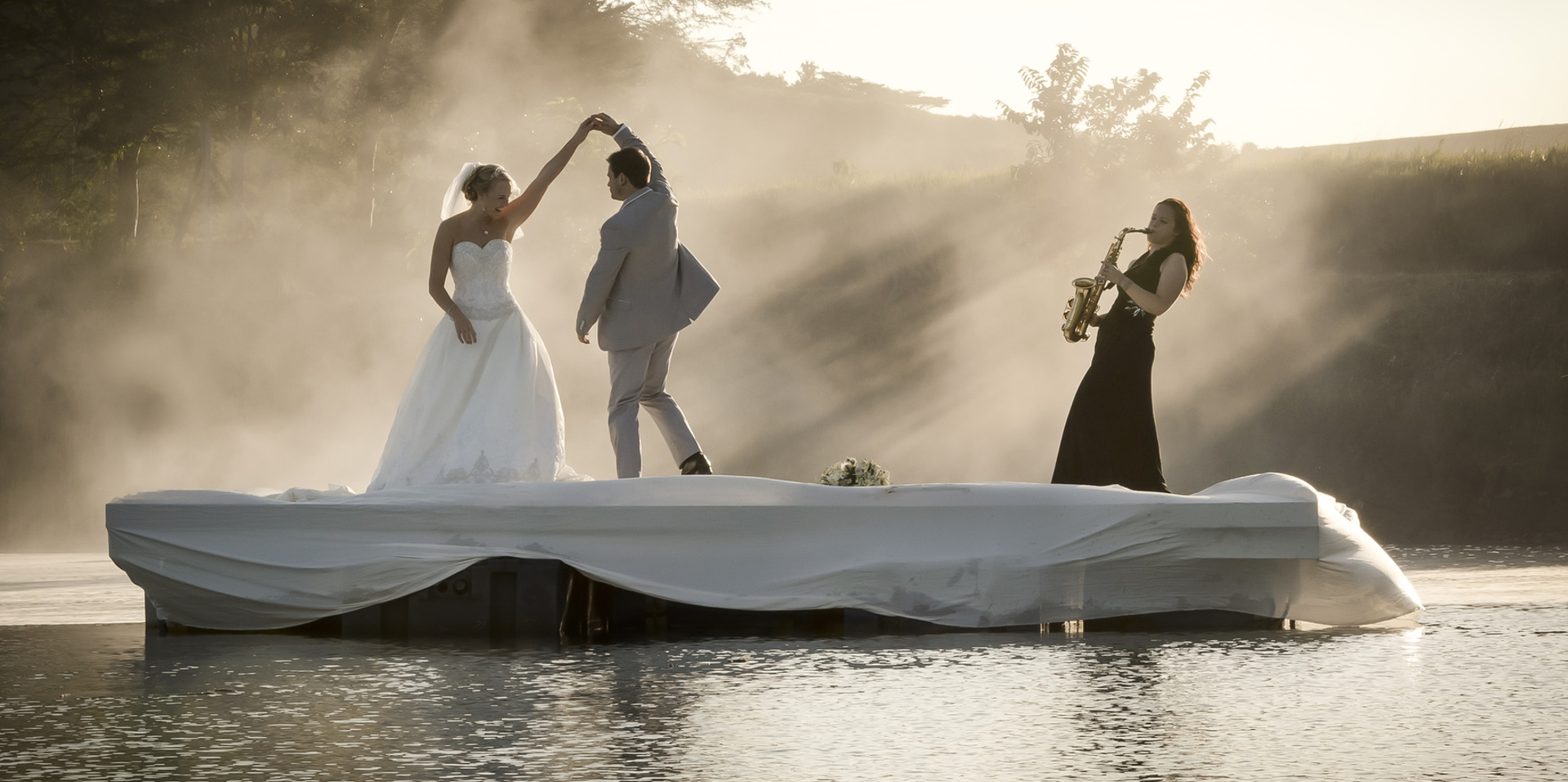 We are here for you
The reception is an important part of the Wedding Day. It's hours of cheerful celebration in the midst of two families, with friends and loved ones.
We hope that it will be us to whom you'll entrust the organization of your wedding reception.
We prepared an offer, where you'll find some interesting proposals.
But in fact it will depend on you, your preferences, suggestions and the alloted budget, how the reception and its setting will look like.
We offer our help, advice, and experience, and we are open to your ideas and needs.