Medieval hill fort - a reconstruction
31 km | 32-minute drive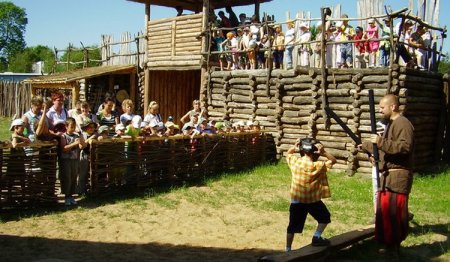 Sławogród is both a historic place and a place to have fun.
During a guided tour of the place, you will get to know the structure of a medieval castle-town, you will see the inside of huts, you will step into a magical place: the temple of Svetovid.
You will hear stories about everyday life in the Middle Ages, old customs, and grand battles.
It's worth visiting Sławogród.
For individual tourists it's open throughout the summer season (July-August), and for organized groups throughout the whole year after previous reservation.
In July and August, the castle-town is open for individual tourists every day, usually from 10 am to 6 pm. The guided tour lasts about 40 minutes.