Polish Saint Tropez :)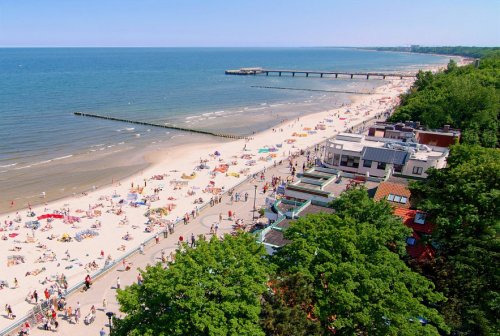 Kołobrzeg is the biggest and the most beautiful Polish health resort that can boast unparalleled charm and rich history. The town's main function - touristic and spa - is conditioned by the excellent location at the mouth of Parsęta River, in the neighborhood of forests, deposits of therapeutic mud, and a marsh aquatic ecosystem that provides shelter for numerous rare plant and animal species.
Apart from kilometers of pedestrian mall, port, and sandy beaches, it is the numerous monuments that encourage people to visit Kolobrzeg.